For book-lovers and interior design addicts alike, a good library or bookcase can very much be a thing of extreme beauty.
We have scoured the web and pulled together 22 of the finest and most visually stunning home library and bookcase designs.
Browse the gallery below, and please share!
---
Real Gabinete Português de Leitura – Rio de Janeiro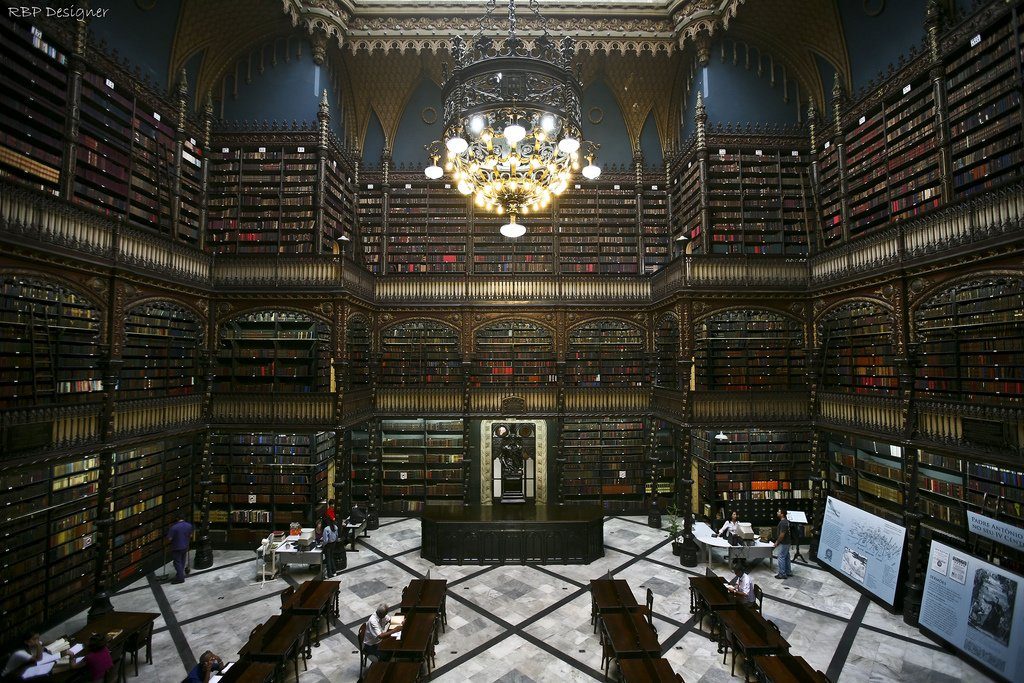 Real Gabinete Português de Leitura – Photo by Ruy Barbosa Pinto.
---
Read Your Bookcase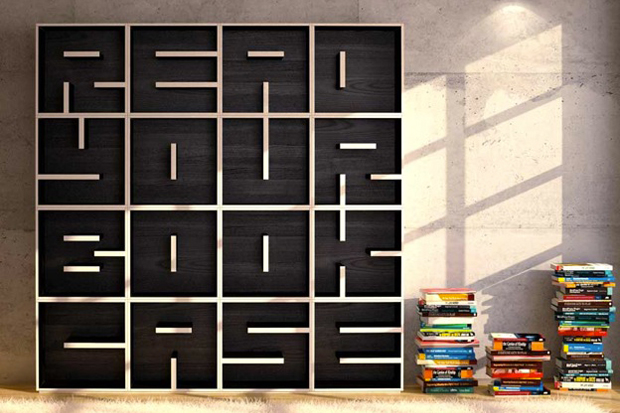 Read Your Bookcase by Saporiti – Photo by Saporiti.
---
Piano Bookshelf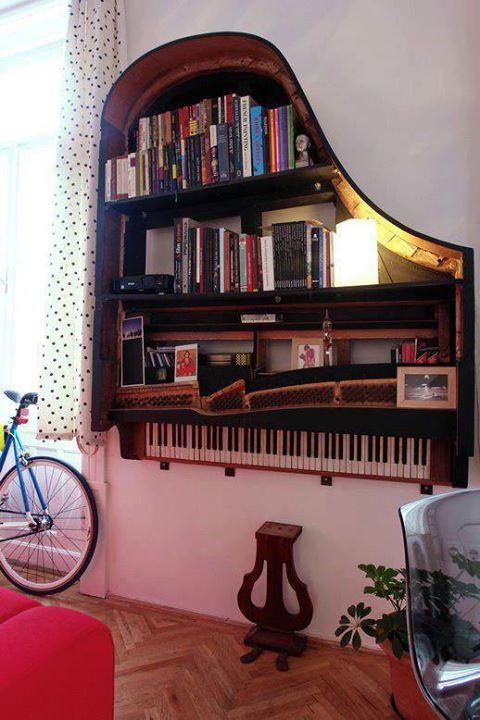 Incredible use of an old piano. Recycling for the win!
---
Bookshelf with Desk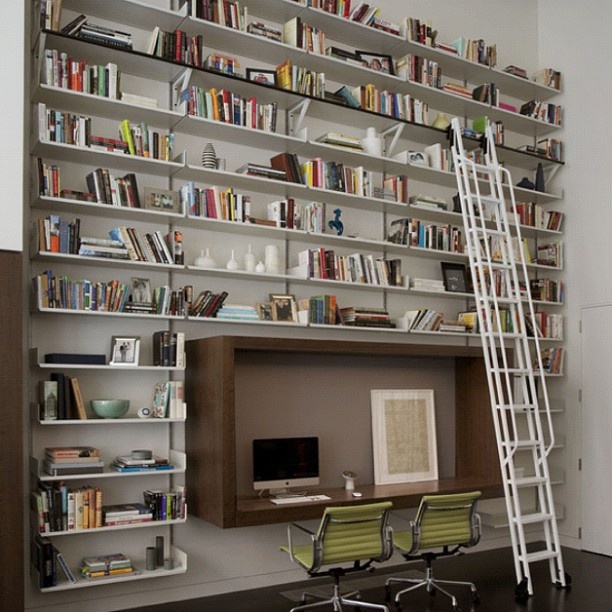 Best computer set up ever? Very jealous.
---
Infinity Bookshelf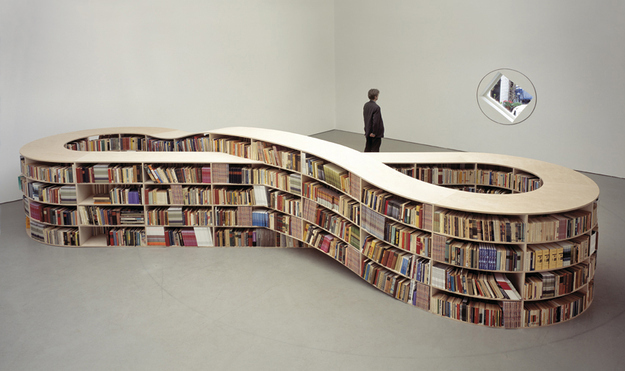 A never ending loop of books. Incredible design. May be a little tricky to fit in your bedroom.
---
USA Bookshelf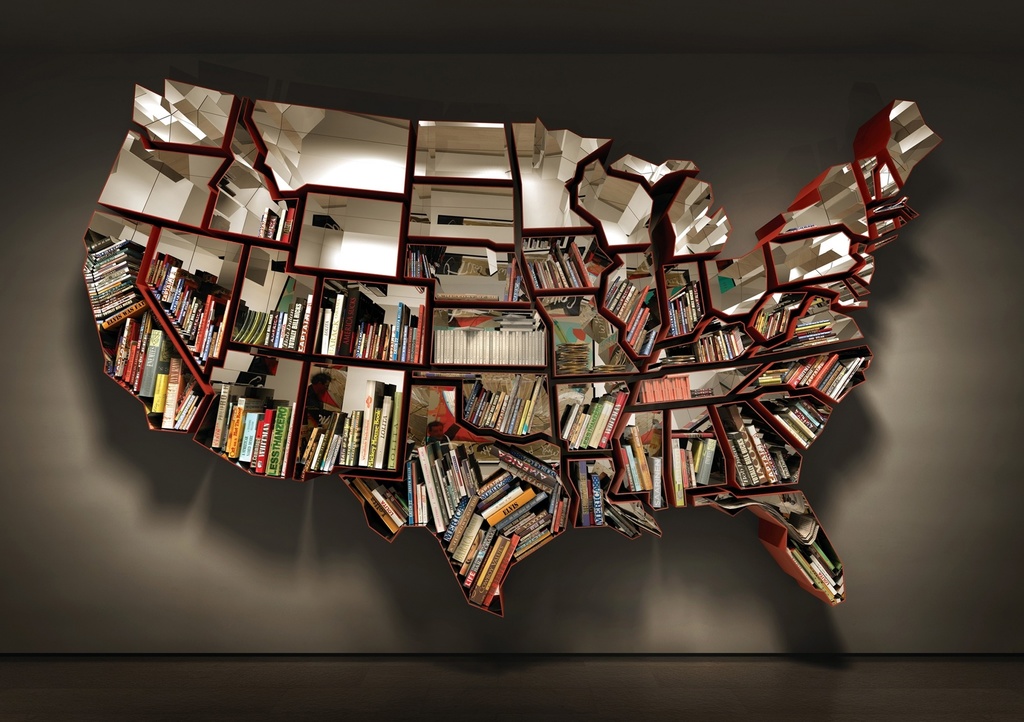 A patriotic United States shaped bookshelf.
---
Book Pipes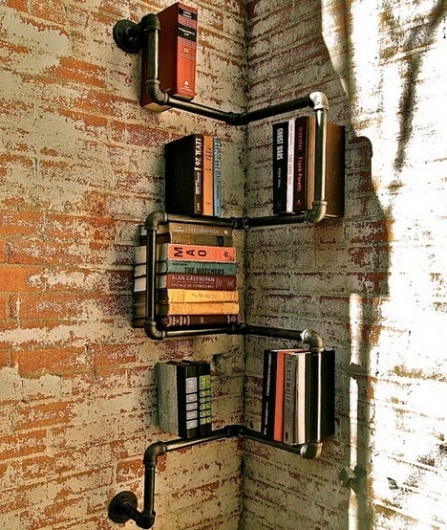 ---
Super Cosy Bookshop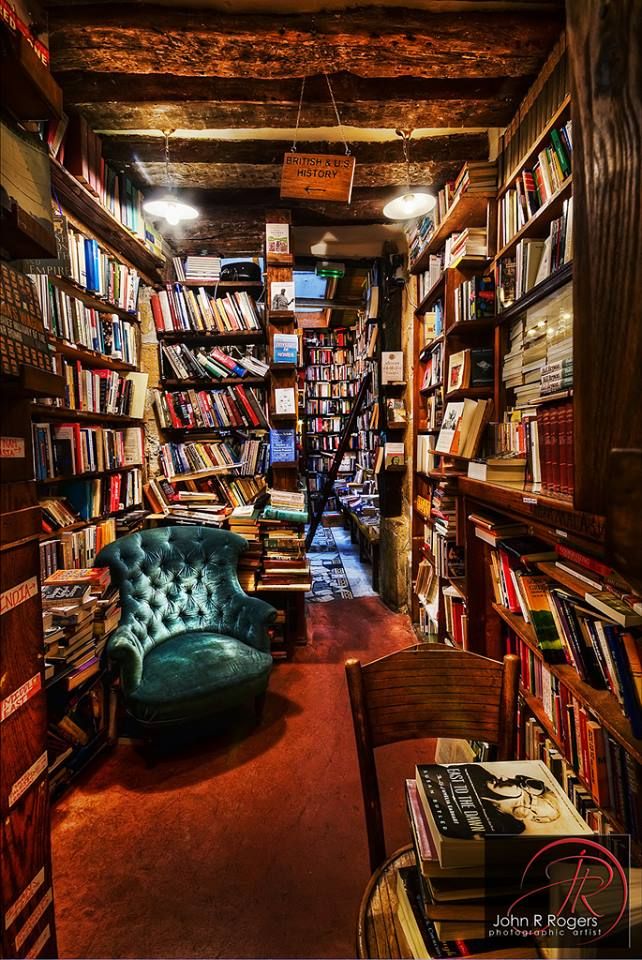 Shakespeare and Company bookshop in Paris, France. Photo by John Rogers.
---
Invisible Bookshelf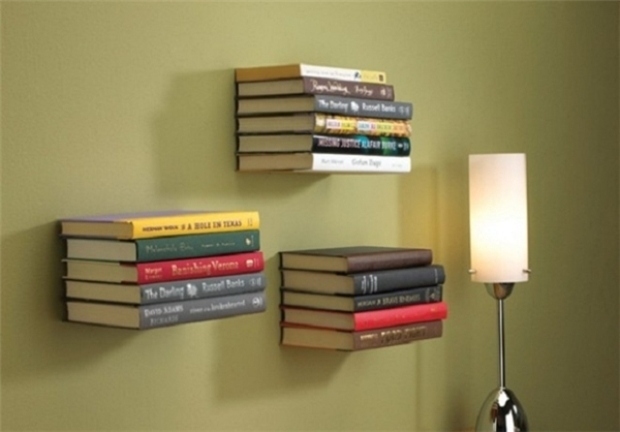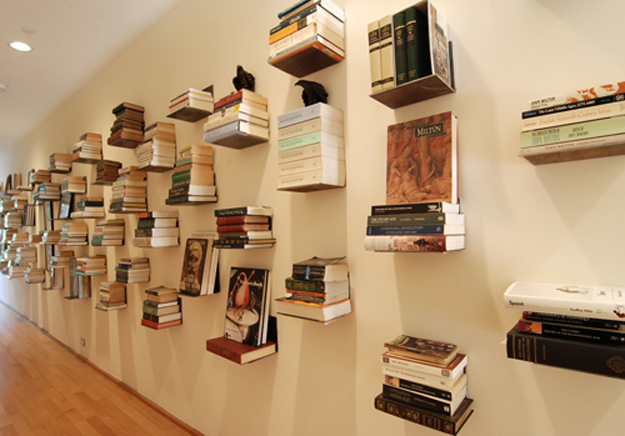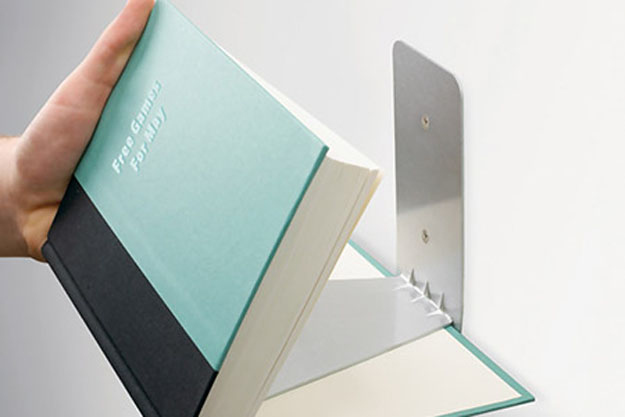 A simple idea that creates the fantastic look of floating books.
---
Rafters Shelf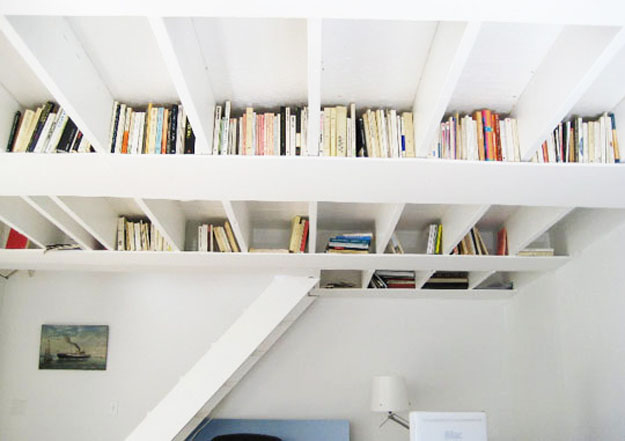 Have rafters? Get shelves!
---
Staircase Bookshelf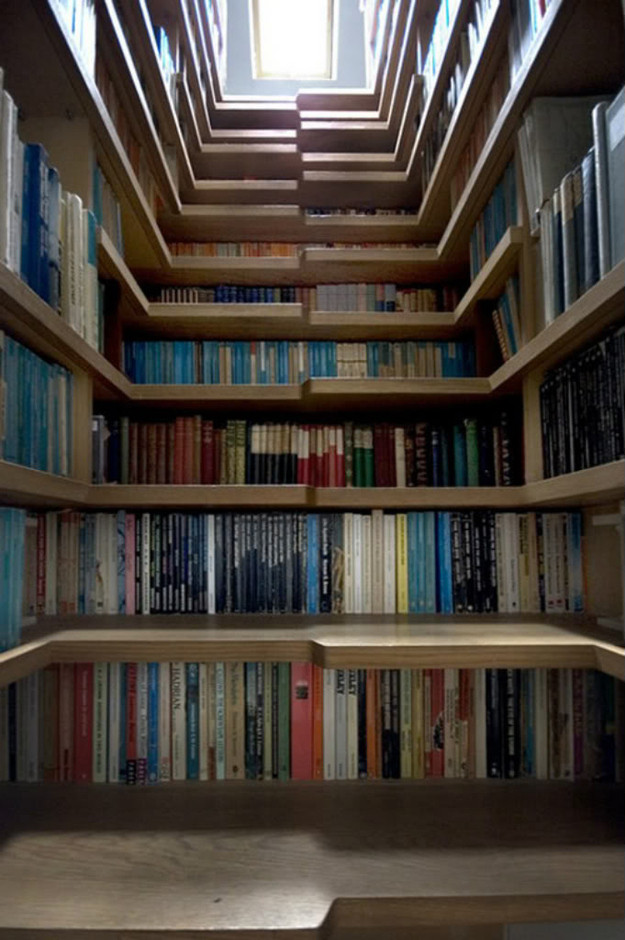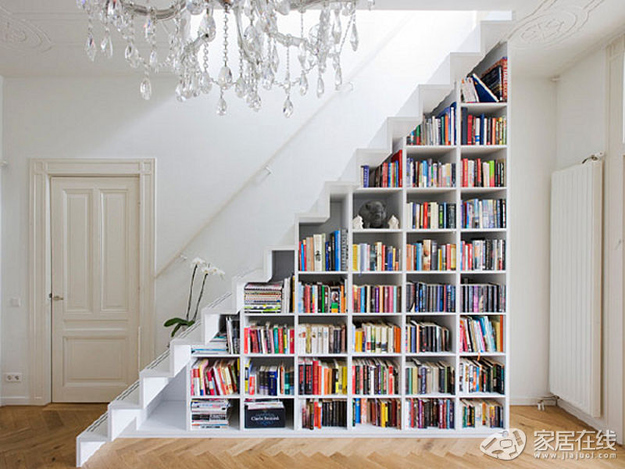 ---
Inverted Bookshelf?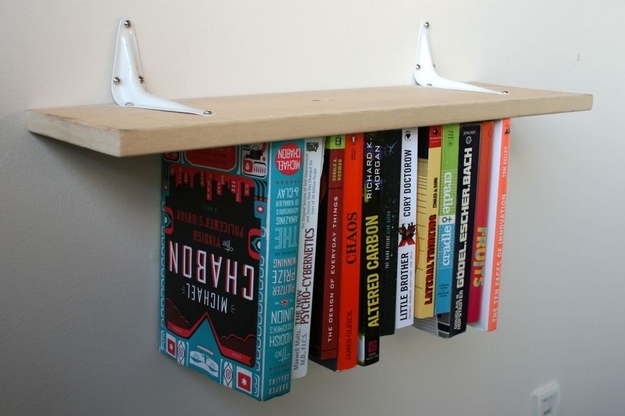 ---
Hanging Bookshelves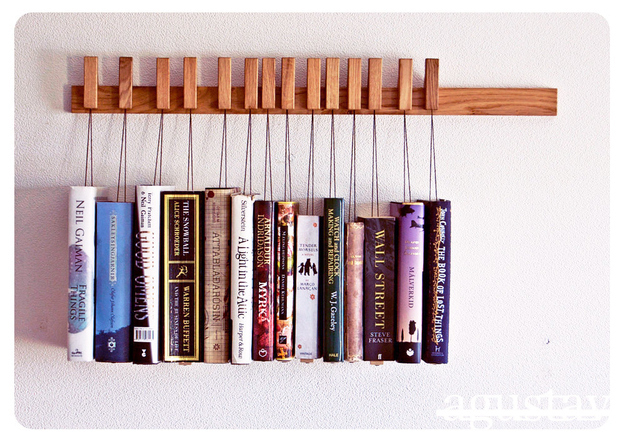 ---
TARDIS Bookshelf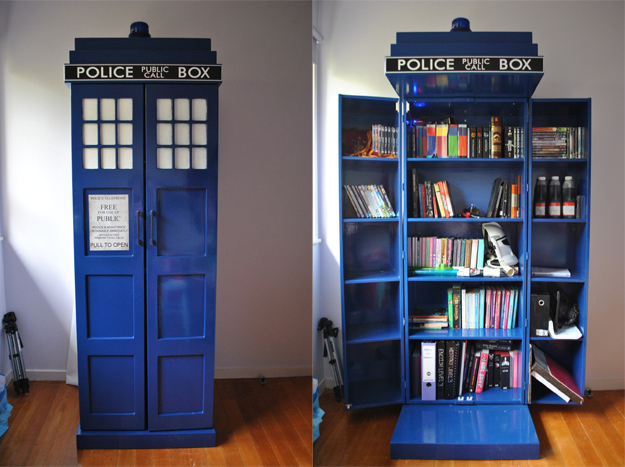 One for the Doctor Who fans!
---
Bookcase Apartment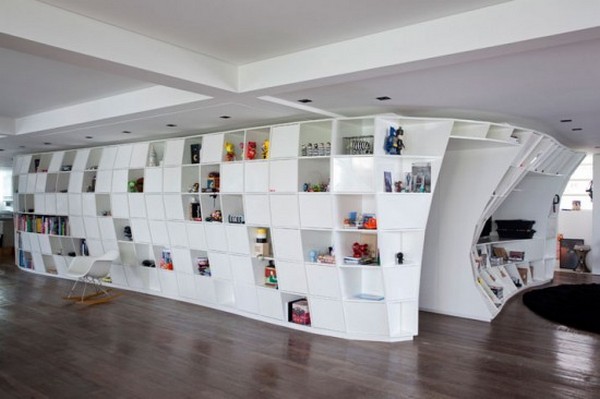 Brazilian bookcase inspired luxury apartment.
---
Secret Bookshelf Staircase Entrance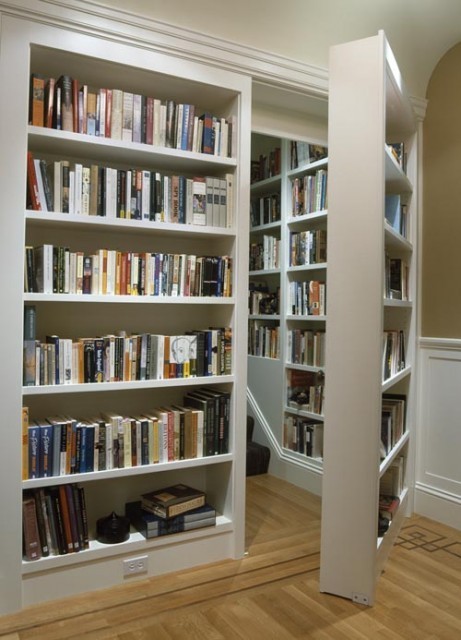 ---
Read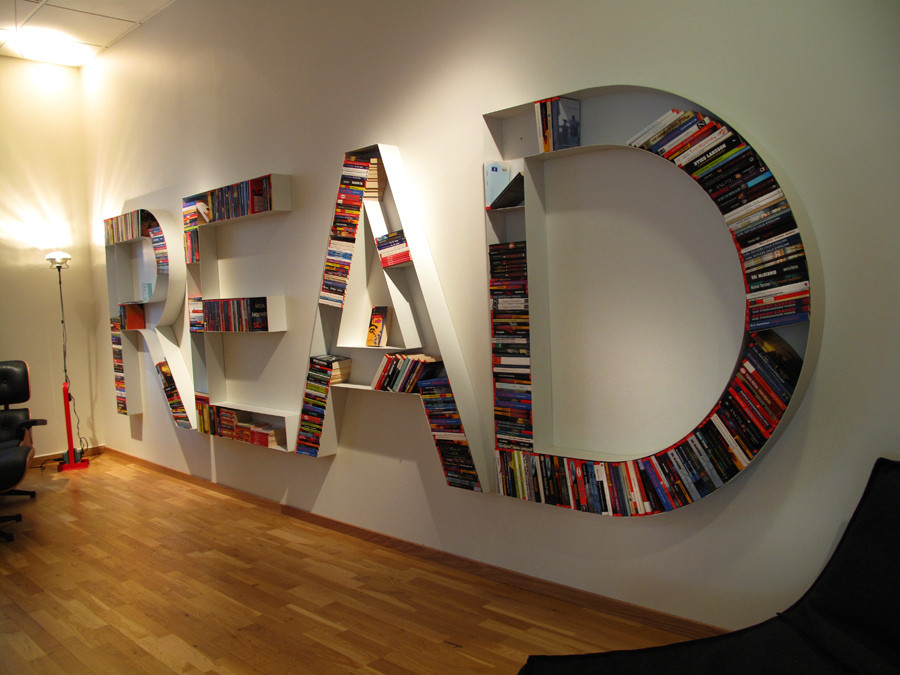 ---
Globe Bookshelf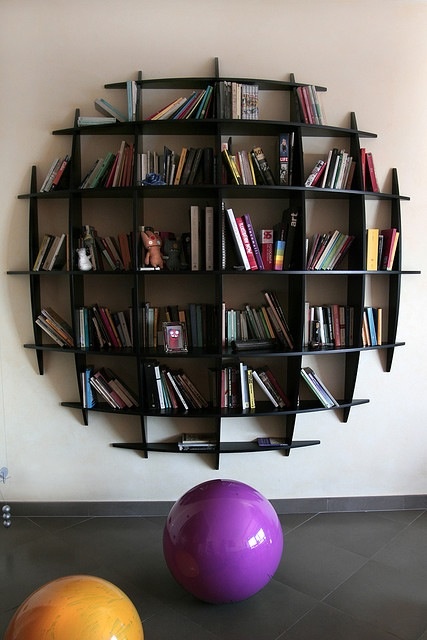 ---
High Bookshelf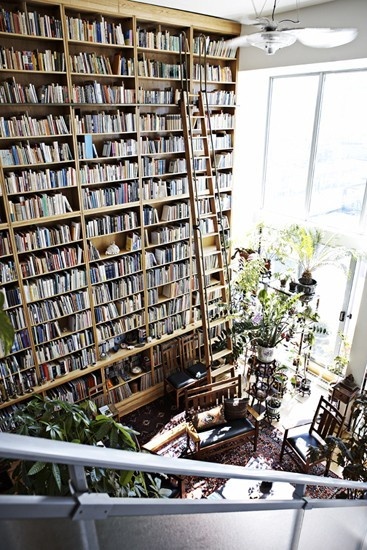 ---
SeeSaw Bookshelf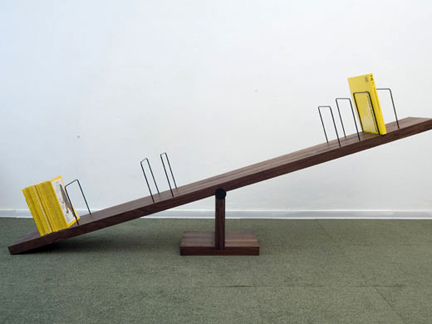 ---
Colour Coded Book Collection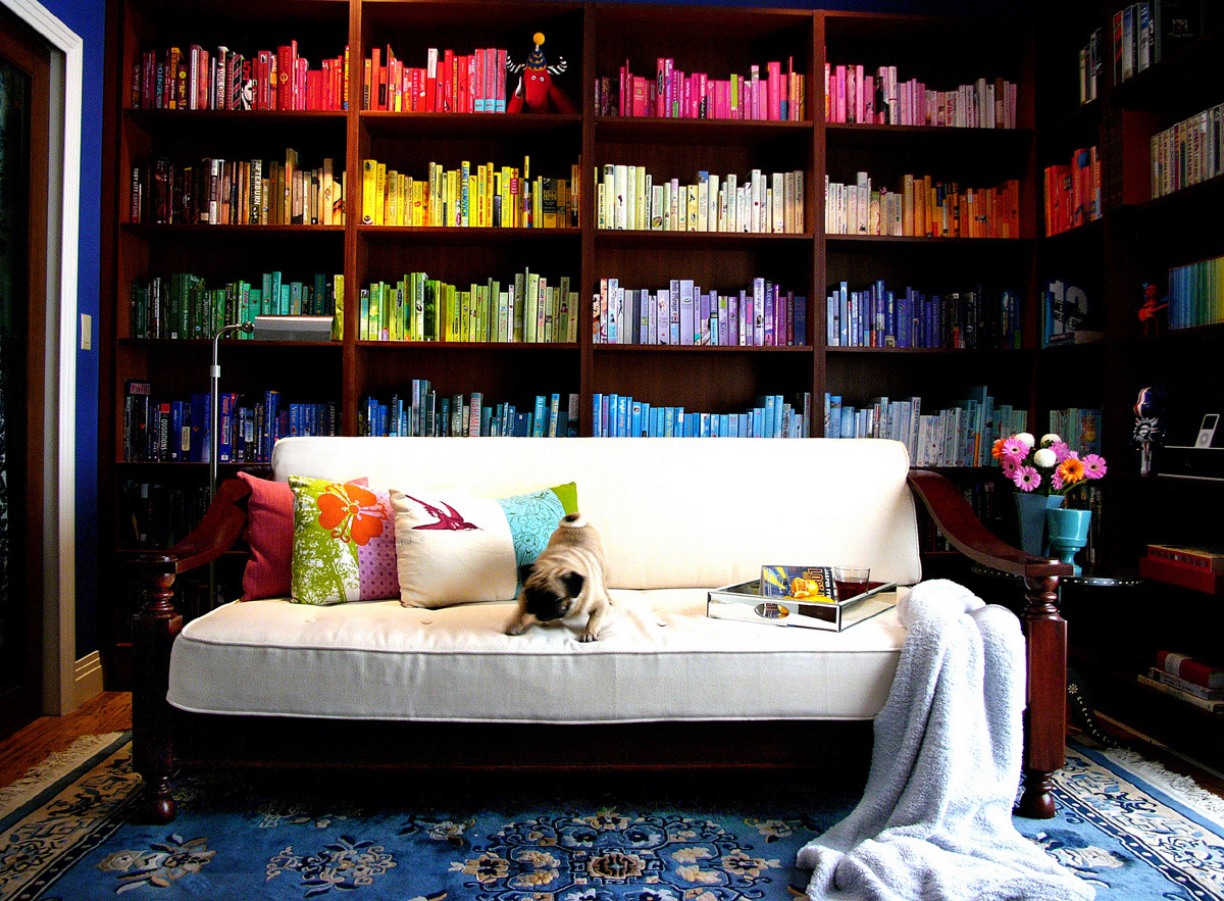 Colour-coded book collection. Photo by Maegan Tintari @ Flickr.
---
We hope you have enjoyed the pictures! Please like and share!
You may also like: 10 of the Oldest Known Surviving Books in the World.
About Wigan Lane Books
Wigan Lane Books is an online rare books store based in Chorley, Lancashire – UK.
Like us on Facebook: https://www.facebook.com/WiganLaneBooks
Follow us on Twitter: https://twitter.com/WiganLaneBooks